COVID-19 UPDATE
We remain closed until further notice due to the COVID-19 pandemic. Please see our "Events" and "News" sections below for any current Zoom offerings! We look forward to re-joining with you in person again soon! Stay healthy and safe.
Events
ZOOM OFFERINGS!
Thursdays at 11 am: ZOOM Torah Study with Rabbi Lewis
CLICK HERE TO REGISTER for this class
Weekly Torah and Haftarah Reading from Etz Hayim:
SEPTEMBER 26: Ha'azinu
OCTOBER 3: Sukkot Day I and Day II
OCTOBER 10: Shmini Atzeret and Simchat Torah
OCTOBER 17: Bereishit
OCTOBER 24: Noach
---
Saturdays at 9:30 am: Shabbat Zervice
Sundays at 8:45 am: Minyan Zervice
Please contact Natalia to register for these services!
We now have siddurim in an electronic format for your convenience! Click here.
---
Temple Ahavat Achim and The Annisquam Village Church invite you to:
Learn About the Climate Crisis and What You Can Do!
Session 1:
Climate Justice: The Climate Crisis and its Impact on Health with Peter Digre
Wednesday, October 14th from 7-8 pm
Pete Digre is a member of Al Gore's Climate Reality Leadership Corps
Session 2:
How I reduced my Carbon Footprint in 20 Steps with Denny Dart
Wednesday, October 21st from 7-8 pm
Denny Dart is an Environmental Engineer and Climate Activist
News
HIGH HOLIDAYS 2020
SCHEDULE OF SERVICES
---
KOL NIDRE
THIS Sunday, September 27, 2020
7:30-8:45 PM
---
YOM KIPPUR
Monday, September 28, 2020
Morning Service: 9-11:30 AM
8:50 Informal schmoozing (not for technical issues)
9:00 Opening Prayers
9:00 Young Children's ("WeeBrews") Family Service
9:00 Morning Service
9:30 Older Kids' Family Service
9:45 Sacred Texts
10:15 Yizkor/Memorial Service
10:25 Sermon
10:45 Break
10:55 Musaf Service
11:30 Conclusion
Evening Service: 6:30-7:30 PM
6:00 Discussion about Jonah with Cantor Bruce Siegel
6:30-7:30 PM Closing Service and Sounding of the Shofar
---
High Holidays 5781 at our Temple
- Messages from Rabbi Lewis, Ritual Committee and Phoebe Potts (Sylvia Cohen Religious School)
- COVID-19 update from Eric Kaplan, TAA President
- The month of Elul: a message from Rabbi Lewis & Calendar of Events
- Shofar Blowing
- Make the Mahzor Lev Shalem your own!
---
HIGH HOLIDAY GREETINGS
---
ISRAEL BONDS 2020
CLICK HERE for the High Holy Days Message from Israel Bonds' President and CEO Israel Maimon
CLICK HERE for the message from Jonathan R. Lang, Israel Bonds' Executive Director (New England Region)
CLICK HERE for the Virtual Israel Bonds Tab Card
Connect
For our online Membership and Payment Form, please CLICK HERE.
To pay for your child(ren)'s school tuition, please CLICK HERE.
---
TUNE IN!
CLICK HERE for our TAA WEEKLY NEWSLETTER
---
---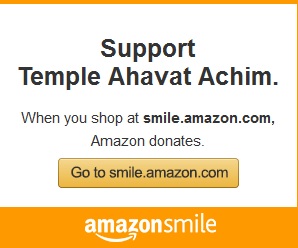 ---
Wed, September 23 2020 5 Tishrei 5781