COVID-19 UPDATE
We remain closed until further notice due to the COVID-19 pandemic. Please see our "Events" and "News" sections below for any current Zoom offerings! We look forward to re-joining with you in person again soon! Stay healthy and safe.
Events
ZOOM OFFERINGS!
Thursdays at 11 am: ZOOM Torah Study with Rabbi Lewis
CLICK HERE TO REGISTER for this class
Weekly Torah and Haftarah Reading from Etz Hayim:
OCTOBER 31: Lech-Lecha
NOVEMBER 7: Vayera
NOVEMBER 14: Chayei Sarah
---
Saturdays at 9:30 am: Shabbat Zervice
Sundays at 8:45 am: Minyan Zervice
Please contact Natalia to register for these services!
We now have siddurim in an electronic format for your convenience! Click here.
---
ZOOM CONVERSATIONS WITH RON WOLFSON
We are inviting all TAA members to join us tor two Zoom Conversations with Ron Wolfson, author of Relational Judaism: Using the Power of Relationships to Transform the Jewish Community.
Ron is the Fingerhut Professor of Education at American Jewish University and President of the Kripke Institute. Ron is a visionary Jewish educator whose enthusiasm for bringing Judaism alive in homes and Jewish institutions has shaped his work in the community.
The tools of Relational Judaism are helping us build stronger relationships within our TAA community. Relational Judaism is the foundation of our new TAA Strategic Plan.
PLEASE JOIN US FOR TWO SESSIONS:
Sunday, November 8th from 7-8 pm
Relational Judaism and how building meaningful relationships can strengthen our community
Sunday, November 15th from 7-8 pm
Best strategies and techniques for building meaningful relationships
News
TUNE IN!
CLICK HERE for our TAA WEEKLY NEWSLETTER
---
Connect
For our online Membership and Payment Form, please CLICK HERE.
To pay for your child(ren)'s school tuition, please CLICK HERE.
---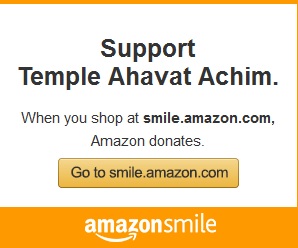 ---
Wed, October 28 2020 10 Cheshvan 5781