COVID-19 UPDATE
We have updated our COVID Protocols as of May 16, 2022. Members and guests attending events: Please review our Covid-19 protocols.
Members leading events, meetings, or any other gathering: Please review our host guidelines.
WEEKLY
Services
Thursdays at 11 am: Torah Study with Rabbi Kudan
BEGINNING JULY 7, 2022
REGISTER TO JOIN TORAH STUDY ON ZOOM
Saturdays at 9:00 am: Shabbat Service In-Person & On Zoom
REGISTER TO JOIN SHABBAT MINYAN ON ZOOM
Sundays at 9:00 am: Minyan Service Zoom Only
REGISTER TO JOIN SUNDAY MINYAN ON ZOOM
PLEASE NOTE: SUNDAY MINYAN WILL BE ONLINE-ONLY UNTIL FURTHER NOTICE.
WE ARE USING NEW ZOOM LINKS FOR SHABBAT & SUNDAY SERVICES AND TORAH STUDY. IF YOU HAVEN'T, PLEASE REGISTER USING THE LINKS ABOVE. THANK YOU!
Access electronic versions of the siddurim here.
This Week's Torah Portion
Parashat Vaetchanan / Shabbat Nachamu
3rd Triennial Deuteronomy 5:1-7:11
Read the Portion on Sefaria.org - you can click a verse for commentary
PDF of Reading in Etz Hayim (Page 1015)
YAHRZEITS: Shabbat 8/13/2022 - Friday 8/19/2022
___________________________________
___________________________________


NEWS & Upcoming events
KABBALAT SHABBAT AT STAGE FORT PARK

Friday, August 26, 5:30-7:00 pm
Come for pizza and ice cream! Bring your own blanket, chairs, and drinks. We will meet near the Cupboard past the ballfield.
Please RSVP so we know how many people to expect.
In case of rain, event will be held at TAA. Registered guests will receive an email that day by 2pm.
Please join us in welcoming Rabbi Kudan with this joyful outdoor celebration!
RSVP FOR SHABBAT AT STAGE FORT PARK
---
JOIN US AS WE CONTINUE TO WELCOME RABBI DAVID KUDAN AND BARBARA ABRAMS
Meet and Greet at Temple Ahavat Achim: Conversation and Light Brunch
Sunday Morning, August 28th - 10:00 am to noon
Outdoors if weather permits, otherwise it will be moved indoors.
RSVP FOR CONVERSATION AND BRUNCH WITH RABBI KUDAN
A Presentation by Barbara Abrams: An Indoor Event at TAA with Hors d'oeuvres and Dessert
Sunday Night, September 11th - 6 to 7:30 pm
Barbara Abrams is director of the Global and Cultural Studies Major Program at Suffolk University. She will present her research on Gluka Schwab, an 18th century French woman who converted to Catholicism under questionable circumstances and spent most of her life in a convent.
RSVP FOR A PRESENTATION BY BARBARA ABRAMS
---
TAA's Smoked Salmon Fundraiser is Back!
The TAA Smoked Salmon Fundraiser is back for the High Holidays thanks to our generous friends at North Coast Seafoods! Two pounds of Kosher smoked salmon (vacuum packed) for only $36! Order by Mon., August 29 & pick up at the Temple Friday, Sept. 30 & Monday, Oct. 3. Order online to pay by credit card or send a check with "Smoked Salmon" in the Memo to TAA. Email Jasmine or call 978-281-0739 with questions.
---
CONTRIBUTE TO THE 5783 HIGH HOLIDAYS GREETINGS BOOKLET!
TAA is returning to publishing both an online AND a physical, hard-copy High Holidays Greetings Booklet to offer to Temple members and to earn needed funds for our projects. The booklet will be available for all to read at the High Holiday services. Our booklet still features three categories of greetings:
GREETINGS TO THE CONGREGATION from you

WE REMEMBER: name(s) of family and friend(s) whose memories you cherish and wish to honor

SPECIAL OCCASIONS: bar/bat mitzvah, birthdays, weddings, anniversaries, graduations, everything about your grandchildren, and any other notable events you wish to celebrate.
The contribution for EACH ENTRY is $18 ("chai")
DUE DATE: Monday, September 5, 2022
Fill out this form to have your greetings included in this year's booklet. If you submit multiple greetings within the same category, please number your entries. Finally, kindly tally the number of entries you're submitting and multiply that by $18 for the amount you should pay. You may send cash or a check for that amount to TAA (86 Middle St. Gloucester, MA 01930) with "HHD Greetings" in the memo, or pay online. Thank you and Shana Tova!
Membership, Support & Resources
---
---
---
---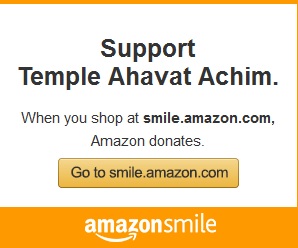 ---
---
---
Resources from the Lappin Foundation:
PJ Library and PJ Our Way
The free Jewish book-of-the-month-clubs for children ages newborn – 12.
---
Jewish Family & Children's Service
JF&CS provides vital human services to help individuals and families successfully navigate transitions and overcome challenges. Their clients include new parents and their children; older adults and family caregivers; children and adults with disabilities; and people experiencing poverty, hunger, or domestic abuse.
Tue, August 9 2022 12 Av 5782