RABBI SEARCH UPDATE
Learn about our Rabbi Search Committee Members and keep up with our progress on the TAA Rabbi Search Page.
COVID-19 UPDATE
We have updated our COVID Protocols as of May 16, 2022. Members and guests attending events: Please review our Covid-19 protocols.
Members leading events, meetings, or any other gathering: Please review our host guidelines.
WEEKLY
Services
Thursdays at 11 am: Torah Study with Rabbi Lewis
REGISTER TO JOIN TORAH STUDY ON ZOOM
Saturdays at 9:30 am: Shabbat Service
REGISTER TO JOIN SHABBAT MINYAN ON ZOOM
PLEASE NOTE THAT SHABBAT MORNING SERVICE WILL BEGIN AT 9:30 ON 5/21 FOR A BAT MITZVAH
Sundays at 9:00 am: Minyan service
REGISTER TO JOIN SUNDAY MINYAN ON ZOOM
Access electronic versions of the siddurim here.
This Week's Torah Portion
Parashat Behar
3rd Triennial Leviticus 25:29-26:2
(Page 742)
____________________________________
____________________________________


NEWS & Upcoming events
COUNTING THE OMER 5782
Now through June 2, Every night except Shabbat and Festivals, on Zoom, Beginning at 8:45 pm through May 7 (22nd day) 9:15 pm thereafter.
We will continue our tradition of gathering on Zoom to count together each evening (except Fridays), gathering for 10 minutes to hear a song, a poem or reflection, say the blessing and count the day.
REGISTER HERE TO COUNT THE OMER
---
ECCO Boat Cruise!


What: You are invited to ECCO's annual Boat Cruise Fundraiser, the best social justice dance party of the summer! Join us for an evening of shmoozing, DJ and live music and dancing, and cash bar/light refreshments with ECCO's vibrant and diverse community.

When: Sunday, June 12th, 6:00 - 9pm. Boarding starts at 6pm. Arrive by 6:15pm to get on the boat!
Where to meet: 63 Rodgers St.,Gloucester, MA
Sponsor Our Cruise: Sign up online to cosponsor our cruise at bit.ly/boatcruisesponsorship
Or, click HERE for a printable form.
Sponsorships are a key way to promote your business or organization, honor people in ECCO, and support ECCO's work for justice!
You can share the facebook event for the cruise with friends HERE.
We hope to see you there!
---
CAFE SHALOM OPEN MIC
Hosted by Bob Kramer
Sunday, May 22, 4-6 pm
Bring your own instruments, sound system provided, no karaoke, please!
The entire community is invited to come and enjoy music and refreshments. There will be both indoor and outdoor seating, weather permitting. Performers should contact Bob Kramer with questions. Anyone setting up additional musical equipment (i.e. piano) should arrive early for set up. Any performer wanting to sit in with someone in order to perform, should contact Bob. Depending on the number of performers, everyone will get roughly 12 minutes of performance time. TAA will supply a sound system & 2 mics for performers to plug into. If you need an amp, bring your own.
Membership, Support & Resources
---
---
---
---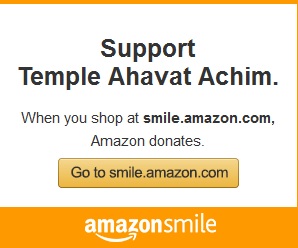 ---
---
---
Resources from the Lappin Foundation:
PJ Library and PJ Our Way
The free Jewish book-of-the-month-clubs for children ages newborn – 12.
Rekindle

Shabbat

When a family signs-up for Rekindle Shabbat, they receive everything that they need to celebrate Shabbat in their home:

♦ FREE, delicious fully-cooked Shabbat meals on Fridays – 1/14/22; 3/4/22 & 5/6/22
♦ A beautiful Shabbat kit (for new families) with Shabbat candles and candlesticks, challah cover, wine cup, tzedakah box, and more
♦ Educational video about Shabbat home rituals for parents who are new to the program
---
Jewish Family & Children's Service
JF&CS provides vital human services to help individuals and families successfully navigate transitions and overcome challenges. Their clients include new parents and their children; older adults and family caregivers; children and adults with disabilities; and people experiencing poverty, hunger, or domestic abuse.
Sun, May 22 2022 21 Iyyar 5782