COVID-19 UPDATE
The physician subcommittee of the temple reopening committee continues to monitor the state of the pandemic on the North Shore and, especially, on Cape Ann. Although there is an extremely high level of vaccination among eligible temple members, it is now evident that breakthrough infections are not as rare as once thought. Furthermore, children under 12 are not yet fully vaccinated and remain susceptible to the virus.
For these reasons, the physicians feel that the coronavirus remains a significant threat to the health of our community and that the reopening protocols and precautions last updated in August should remain in effect.
These include, among others:
- Maintaining the masking requirement for all indoor events
- Maintaining 6 feet of distance between individuals when indoors
- Continuing the use of the logbook for all who enter the Temple
- Continuing to use a greeter for services and indoor Temple events
- Maintaining the neighborhood Shabbat protocols
Also:
- It is recommended that meetings and gatherings continue to be held outdoors or via Zoom whenever feasible
- Unvaccinated individuals, including children, should sit 3 feet apart when unmasked and eating outdoors.
- Those who sing should wear masks and maintain 10 feet of distance between individuals when indoors
- Those who sing or play wind instruments outdoors may do so unmasked and should maintain 3 foot distancing.
- Wind instruments should only be played outdoors
We understand how difficult the pandemic has been on the Temple community and how much everyone wants things to get back to normal. But the pandemic is still with us and we need to do what's necessary to keep everyone healthy and safe.
Thank you for your patience and cooperation.
Members hosting events: please review the detailed guidelines here.
—Temple Ahavat Achim Physician Committee + Re-opening Committee
Last updated: November 15, 2021
WEEKLY
Services
Thursdays at 11 am: Torah Study with Rabbi Lewis
REGISTER TO JOIN TORAH STUDY ON ZOOM
Saturdays at 9:00 am: Shabbat Service
REGISTER TO JOIN SHABBAT MINYAN ON ZOOM
Sundays at 9:00am: Minyan service
REGISTER TO JOIN SUNDAY MINYAN ON ZOOM
Access electronic versions of the siddurim here.
This Week's Torah Portion
Parashat Vayishlah
3rd Triennial Genesis 35:16-36:43
Read the Portion on Sefaria.org - you can click a verse for commentary
PDF of the reading in Etz Hayim (Page 214)
YAHRZEITS: Shabbat 11/20/2021 - Friday 11/26/2021
____________________________________
____________________________________


NEWS & Upcoming events
VIRTUAL CANDLE LIGHTING
Let's all light our Chanukiot together!
6:00pm Nightly on Zoom Nov. 28 - Dec. 5
(No virtual candle lighting on Tues. 11/30 for the TAA Chanukah Party and Shabbat 12/3.)
Each night we will have a short program where we light, sing and have time for a 5 minute reflection about the light in the darkness.
As we have seen over and over again throughout these last few unusual years, it's important to cherish each and every opportunity to come together as a community. We hope to see you all virtually and in person this year at TAA's Chanukah festivities.
If your family would like to participate by lighting your candles for the group, or if you would like to share a a reflection on light or the season, please sign up here by November 20th.
Everyone who would like to join should register here for the zoom link.
---
JOIN TAA FOR THE LIGHTING OF THE LOBSTER TRAP MENORAH!

Tuesday, November 30, 5:30-6 pm
Join us in front of Temple Ahavat Achim for music, songs, the lighting of the Menorah, and enjoy latkes and hot apple cider. Chanukah gelt for kids and more!!
---
NEFESH MOUNTAIN HANUKKAH CONCERT

Shalin Liu Performance Center, Rockport Saturday, November 27, 8 pm
A five-piece acoustic band that merges old time Appalachia and bluegrass with Jewish spirituality, Nefesh Mountain has created their own unique and dazzling version of Americana. They make their Rockport debut with a festive Hanukkah-themed concert that will also include tunes from their acclaimed album, Songs for the Sparrows, featuring bluegrass icons Jerry Douglas and Sam Bush. Co-Sponsored by TAA.
---
PJ LIBRARY JEWISH HOLIDAYS FOR LITTLE HANDS AT TAA
One Sunday/month: December 5, 10:30 am
Stories, songs, snacks and a special art project around Jewish holidays with Expert Bubbies, Zaydes, Imas and Abbas from our community! Children under 5 and their caregivers welcome.
Membership, Support & Resources
---
---
---
TAA CHANUKAH CANDLES FOR SALE
TAA has Chanukah candles for sale for $5. Send a check to TAA or make a donation online and include "Candles" in the payment notes, then email Jasmine to arrange pick up.
---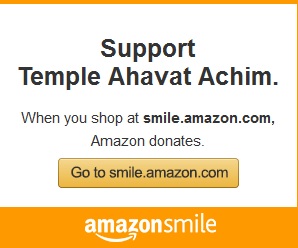 ---
---
---
Resources from the Lappin Foundation:
PJ Library and PJ Our Way
The free Jewish book-of-the-month-clubs for children ages newborn – 12.
Rekindle

Shabbat

When a family signs-up for Rekindle Shabbat, they receive everything that they need to celebrate Shabbat in their home:

♦ FREE, delicious fully-cooked Shabbat meals on Fridays – 1/14/22; 3/4/22 & 5/6/22
♦ A beautiful Shabbat kit (for new families) with Shabbat candles and candlesticks, challah cover, wine cup, tzedakah box, and more
♦ Educational video about Shabbat home rituals for parents who are new to the program
---
Jewish Family & Children's Service
JF&CS provides vital human services to help individuals and families successfully navigate transitions and overcome challenges. Their clients include new parents and their children; older adults and family caregivers; children and adults with disabilities; and people experiencing poverty, hunger, or domestic abuse.
Sun, November 28 2021 24 Kislev 5782