COVID-19 UPDATE
We have updated our COVID Protocols for members, guests and hosts as of September 5, 2022.
HIGH HOLIDAYS
Weekly Services
Thursdays at 11 am: Torah Study with Rabbi Kudan
REGISTER TO JOIN TORAH STUDY ON ZOOM
Saturdays at 9:00 am: Shabbat Service In-Person & On Zoom
REGISTER TO JOIN SHABBAT MINYAN ON ZOOM
Sundays at 9:00 am: Minyan Service Zoom Only
REGISTER TO JOIN SUNDAY MINYAN ON ZOOM
Access electronic versions of the siddurim here.
This Week
's Torah Portion
Parashat Vayetzei
1st Triennial Genesis 25:19 - 26:22
Read the Portion on Sefaria.org - click a verse for commentary
Page 166 in Etz Hayim
YAHRZEITS: Shabbat 12/3/2022 - Friday 12/9/2022
___________________________________
___________________________________


---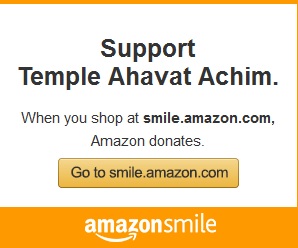 NEWS & Upcoming event
Get to know Abigale!
Everyone enjoyed the Sunday afternoon program with
Abigale Reisman that was held on Nov.20th! It was a pleasure learning more about Abigale's commitment to music and hearing her play the violin.
If you unfortunately weren't able to come to the event please, feel free to watch the recorded video of getting to know Abigale!

---
ABORTION ACCESS AND MEDICAL ETHICS: Jewish Views, Religious Approaches, Legal Context
Offered in person and online. Participants can sign up for all or some of the three sessions.

The TAA Adult Education Committee has organized a series of presentations to look more deeply at the many issues of abortion in the context of medical ethics, examining the deeper issues that surface when analyzing recent Supreme Court decisions.
The final presentation is: Legal and Constitutional Issues on Sunday, Dec. 4 from 4:00-5:30 pm. This will be offered on Zoom AND IN-PERSON!
---
LOBSTER TRAP MENORAH LIGHTING AT TAA!
Membership, Support & Resources
---
---
---
---

---

---
PJ Library and PJ Our Way
The free Jewish book-of-the-month-clubs for children ages newborn – 12.
---
Jewish Family & Children's Service
JF&CS provides vital human services to help individuals and families successfully navigate transitions and overcome challenges. Their clients include new parents and their children; older adults and family caregivers; children and adults with disabilities; and people experiencing poverty, hunger, or domestic abuse.
---

Wed, November 30 2022 6 Kislev 5783