COVID-19 UPDATE
We have updated our COVID Protocols for members, guests and hosts as of September 5, 2022.
HIGH HOLIDAYS
Weekly Services
- There will be no Torah Study this

Thursday, December, 24th.
- Minyan will be held virtually through Zoom on Sunday, November 27th.
There will be no in person Minyan.
Have a wonderful Thanksgiving!
Thursdays at 11 am: Torah Study with Rabbi Kudan
REGISTER TO JOIN TORAH STUDY ON ZOOM
Saturdays at 9:00 am: Shabbat Service In-Person & On Zoom
REGISTER TO JOIN SHABBAT MINYAN ON ZOOM
Sundays at 9:00 am: Minyan Service Zoom Only
REGISTER TO JOIN SUNDAY MINYAN ON ZOOM
Access electronic versions of the siddurim here.
This Week
's Torah Portion
Parashat Toldot
1st Triennial Genesis 25:19 - 26:22
Read the Portion on Sefaria.org - click a verse for commentary
Page 146 in Etz Hayim
YAHRZEITS: Shabbat 11/26/2022 - Friday 12/2/2022
___________________________________
___________________________________


---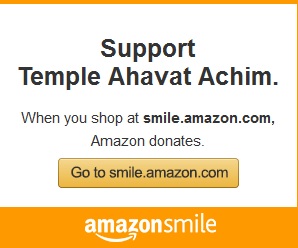 NEWS & Upcoming events
Abortion Access and Medical Ethics:

Jewish Views, Religious Approaches, Legal Context
Offered in person and online. Participants can sign up for all or some of the sessions.
#3: Legal and Constitutional Issues led by Norah Wylie. Sunday, Dec. 4 presentation from 4-5:30 pm. Offered only online.
REGISTER TO JOIN US FOR ONE OR MORE SESSIONS
---
Join us at Shalin Liu for a Hanukkah Concert with Nefesh Mountain
---
LOBSTER TRAP MENORAH LIGHTING AT TAA!
Membership, Support & Resources
---
---
---
---

---

---
PJ Library and PJ Our Way
The free Jewish book-of-the-month-clubs for children ages newborn – 12.
---
Jewish Family & Children's Service
JF&CS provides vital human services to help individuals and families successfully navigate transitions and overcome challenges. Their clients include new parents and their children; older adults and family caregivers; children and adults with disabilities; and people experiencing poverty, hunger, or domestic abuse.
---

Sat, November 26 2022 2 Kislev 5783