COVID-19 UPDATE
We have been monitoring government guidelines and the changing status of the pandemic on the North Shore. The delta variant of the corona virus has proven to be much more contagious and complex than previous versions of the virus. Though the risk of vaccinated individuals becoming infected with the coronavirus at the Temple remains relatively low, it has increased.
The weight of evidence supports requiring all individuals, whether they're vaccinated or not, to wear masks and to maintain social distancing when inside the Temple. All individuals who attend Neighborhood Shabbats and other Temple-associated gatherings, whether they're vaccinated or not, will wear masks and maintain social distancing when indoors. Protocols governing outdoor gatherings will remain the same.
We understand how difficult the social isolation of the pandemic has been on everyone and that it's painful to take even this small step back from the freedom vaccinated individuals have been recently experiencing. We also know that frequently changing rules and regulations can be trying. But, unfortunately, the nature of the coronavirus has changed and we need to change with it if we are to weather the pandemic successfully.
Thank you for your patience and cooperation.
Members hosting events: please review the detailed guidelines here.
—Temple Ahavat Achim Physician Committee + Re-opening Committee
Last updated: August 20, 2020
WEEKLY
Services
Thursdays at 11 am: Torah Study with Rabbi Lewis
REGISTER TO JOIN TORAH STUDY ON ZOOM
Saturdays at 9:00 am: Shabbat Service
REGISTER TO JOIN SHABBAT MINYAN ON ZOOM
Sundays at 9:00am: Minyan service
REGISTER TO JOIN SUNDAY MINYAN ON ZOOM
Access electronic versions of the siddurim here.
This Week's Torah Portion
Sukkot Shabbat Chol Hamoed
2nd Triennial Exodus 33:12-34:26
Read the Portion on Sefaria.org - you can click a verse for commentary
PDF of reading in Etz Hayim (pg. 538)
Megillat Kohelet (Scroll of Ecclesiastes)
Read the Portion on Sefaria.org
PDF of Selected Excerpts from Lev Shalem (pg. 426)
YAHRZEITS: Shabbat 9/25/2021 - Friday 10/1/2021
____________________________________
____________________________________

SYLVIA COHEN FAMILY LEARNING PROJECT
Festive Gatherings of the Tribe
Open to TAA members and other families from our community!
Please RSVP so we know how many people to expect.
Sunday 9/26 10AM-12PM
10AM Learner's Minyan/ Parent learning with Rabbi Lewis
10:30 AM TAA MEMBERS JOIN IN Simchat Torah mini service, unrolling the Torah in the parking lot
Upcoming events
SCHEDULE OF HIGH HOLIDAY SERVICES 2021/5782
(All Services are Zoom only)
Register here for Shmini Atzeret and Simchat Torah.
Sunday September 26 - Simchat Torah Celebration with Sylvia Cohen Religious School (outside and in-person) 10:30 AM We'll unfurl a scroll and sing some of the hakafot songs (weather permitting)
We will not have a Simchat Torah evening celebration this year since current TAA protocols for in-person gathering require six foot distance between people. This makes unfurling the scroll and dancing with the Torah impossible to do inside.

Tuesday September 28 - Shmini Atzeret & Simchat Torah with Yizkor 9:00 AM Service
MUSSAR FOR A MEANINFUL LIFE:
A CLASS WITH LAILA GOODMAN
Part of Open Circle Learning sponsored by CJP and Hebrew College
One Sunday per month starting Oct. 31, 10-11:30 am on Zoom
What is your soul curriculum? Are you too patient? Too humble? Or too impatient and take up too much space? Mussar is the ancient Jewish practice of Character Development. We will study short Jewish texts on character traits such as patience, humility and respect and come up with practices to increase awareness and small action steps to get more balance. Laila Goodman is a longtime member of TAA and she is also the Madricha Ruchanit (Spiritual Advisor) at Gann Academy. She has facilitated Mussar groups for over a decade.
Membership, Support & Resources
Beautiful Jewish Calendars from Torf Funeral Service and Stanetsky Memorial Chapel are available at TAA. We will include them with salmon orders and borrowed prayer books, and anyone may stop by the Temple to pick some up!
---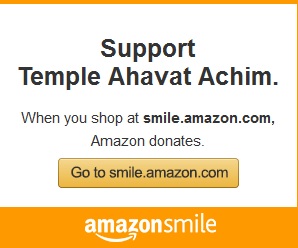 ---
Jewish Family & Children's Service (JF&CS) provides vital human services to help individuals and families successfully navigate transitions and overcome challenges. Their clients include new parents and their children; older adults and family caregivers; children and adults with disabilities; and people experiencing poverty, hunger, or domestic abuse. LEARN MORE
Mon, September 27 2021 21 Tishrei 5782