Events
Adult Torah Study with Rabbi Lewis
Thursdays at 11 am
Neighborhood Shabbat
Click here for details.
TAA Book Club:
"The Book Thief" by Markus Zusak
Wednesday, February 19th at 7 pm
News
Anne Frank Parallel Stories
Thursday, March 12, 2020 at 7 pm at the Shalin Liu Performance Center
Anne Frank Parallel Stories is a powerful retelling of Anne Frank's life through the pages of her extraordinary diary guided by the Academy-Award winning actress Helen Mirren, and through the lives of five women who, as young girls, were also deported to concentration camps but survived the Holocaust.
As a dedication to what would have been her 90th anniversary –and in cooperation with the Anne Frank Foundation — the documentary takes audiences into Anne's room within the secret annex of her family's hiding place before being deported, and through read excerpts of her diary intertwined with the experiences of the survivors who lived to tell their own parallel stories.
Tickets: $15 Adults; $12 Seniors/Students; $5 Youth
Rabbi Myron and Eileen Geller Endowment Campaign Updates
Connect
To pay your Membership Commitment online, please Click Here.
To make a donation online, please Click Here.
---
TAA WEEKLY NEWSLETTER:
---
---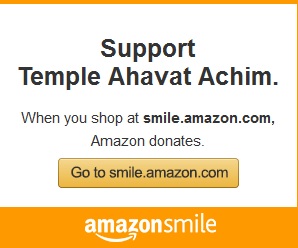 ---
Click Here for the Photo Gallery
See images from recent events, and a record of our past
---
My TAA Story
Eric and Cynthia Kaplan
Cynthia and I came to TAA 12 years ago when we moved part-time to Gloucester. TAA is a "Hamish" place and the Rabbi is a big part of why we enjoy it.
I am a retired pediatrician having practiced for 40 years in Lowell and Westford. We lived in Chelmsford and raised our two daughters there. My wife Cynthia loves plants and has worked at Cavicchio Greenhouses for many years. One of our daughters is a lawyer in Massachusetts and the other owns a scene design shop for off Broadway shows in Brooklyn, NY.
I enjoy the many opportunities to engage and help out at TAA. I have joined the kitchen "crew", the Torah study class, and am a regular at Shabbat services and Sunday minyan. Having been a board member at my previous shuls for 25 years, I hope to have something to offer the TAA board of directors.
Wed, February 19 2020 24 Shevat 5780