COVID-19 UPDATE
We remain closed until further notice due to the COVID-19 pandemic. Please see our "Events" and "News" sections below for any current Zoom offerings! We look forward to re-joining with you in person again soon! Stay healthy and safe.
Events
ZOOM OFFERINGS!
Thursdays at 11 am: ZOOM Torah Study with Rabbi Lewis
CLICK HERE TO REGISTER for this class
Weekly Torah and Haftarah Reading from Etz Hayim:
This weeks Torah Portion is:
Parashat vaYetze, Second Triennial,
Genesis 30:14 -31:16, Etz Hayyim p.176
Read the Portion on Sefaria.org - you can click a verse for commentary
---
Saturdays at 9:30 am: Shabbat Zervice
Sundays at 8:45 am: Minyan Zervice
Please contact us to register for these services!
We now have siddurim in an electronic format for your convenience! Click here.
---
Celebrate Hanukkah with TAA!
Sunday, December 6th @ 2pm
Join TAA's Janet Cline for a Zoom Cooking Class to make Sufganyot (Jelly Donuts) for Hanukkah! Register here to receive recipe, video and Zoom link by email so you'll have time to gather ingredients and prepare dough before Zoom Cooking Class!!!
Thursday, December 10th & Saturday, December 12th - 17th
Candle Lighting with Rabbi Lewis and members of the congregation. Stay tuned for details!
Saturday, December 12th
Join us for a Chanukah party for the whole congregation. Candle lighting, stories, music and a skit performed by our SCRS students. Details to follow....!!!
Sunday, December 13th at 4 pm
FREE PJ Library Family Hanukkah Concert The community is invited by the Lappin Foundation! Register here.
~~~~~~~~~~~~~~~~~~~~~~~~~~~~~~~~~~~
Join us in reading:
The Dignity of Difference: How to Avoid the Clash of Civilizations
To honor the memory of Rabbi Lord Jonathan Sacks (z"l) we are having a communal reading of his book The Dignity of Difference. We will discuss the book in four conversations following Shabbat Zervices on January 2, 9, 16 and 23. You can attend as many sessions as you like. We encourage you to order the book from the library or a local bookstore. If purchase of the book is a barrier to participation please contact Rabbi Lewis as there are funds specifically donated to assure cost will not be a barrier to participation.
Click here to Register for Dignity of Difference Reading Group
News
TUNE IN!
CLICK HERE
for our TAA WEEKLY NEWSLETTER
---
Connect
For our online Membership and Payment Form, please CLICK HERE.
To pay for your child(ren)'s school tuition, please CLICK HERE.
---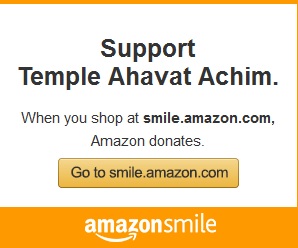 ---
Tue, December 1 2020 15 Kislev 5781