COVID-19 UPDATE
We remain closed until further notice due to the COVID-19 pandemic. Please see our "Events" and "News" sections below for any current Zoom offerings! We look forward to re-joining with you in person again soon! Stay healthy and safe.
WEEKLY
ZOOM OFFERINGS!
Thursdays at 11 am: ZOOM Torah Study with Rabbi Lewis
CLICK HERE TO REGISTER for this class
Saturdays at 9:30 am: Shabbat Zervice
Sundays at 8:45 am: Minyan Zervice
Please contact us to register for these services!
We now have siddurim in an electronic format for your convenience! Click here
Jan. 12, 2021 - Jan. 18, 2021 (5781)
This Week's Torah Portion:
Parashat va'Era 2nd Triennial Exodus 7:8 - 8:15 Etz Hayim pg. 357
Read the Portion on Sefaria.org - you can click a verse for commentary

____________________________________
January 2, 9, 16 and 23 following Shabbat Zervices....
Join us in reading:
The Dignity of Difference: How to Avoid the Clash of Civilizations by Rabbi Lord Jonathan Sacks (z"l)
To honor the memory of Rabbi Lord Jonathan Sacks (z"l) we are having a communal reading of his book The Dignity of Difference. We will discuss the book in four conversations following Shabbat Zervices on January 2, 9, 16 and 23. You can attend as many sessions as you like. We encourage you to order the book from the library or a local bookstore. If purchase of the book is a barrier to participation please contact Rabbi Lewis as there are funds specifically donated to assure cost will not be a barrier to participation.
Click here to Register for Dignity of Difference Reading Group
News
CLICK HERE
for our TAA WEEKLY NEWSLETTER
---
CLICK HERE for
UPCOMING EVENTS:
Join TAA for a Jewish Broadway Film & Speaker Series on two Sundays in January!
Watch each documentary on your own. Then join us on Zoom for a stimulating, facilitated discussion led by an expert on each film!
#1: January 24, 4-5 pm
Film: Broadway Musicals:A Jewish Legacy
Register HERE for your Zoom link.
Join TAA for a discussion led by Rabbi Debbie Zecher, a retired Rabbi, cabaret singer and actor from the Berkshires who moved to New York City to pursue the dream of a "second act" cabaret singer.
Click here to watch documentary for free.
Broadway Musicals: A Jewish Legacy is the first documentary film to explore the phenomenon that, over the fifty-year period of its development, the songs of the Broadway musical were created almost exclusively by Jewish Americans. These are the popular songs that our nation took to war, sang to their children at bedtime, and whistled while waiting for the bus – taken in total they comprise the vast majority of what is now commonly referred to as "The American Songbook. Director: Michael Kantor Documentary Music USA (2012) 83 min. | English
********************************
#2: January 31, 4-5pm
Film: Fiddler: Miracle of Miracles
Register HERE for your Zoom link.
Join us for a discussion with Professor Alisa Solomon, author of "Wonder of Wonders: A Cultural History of Fiddler on the Roof." Professor Solomon teaches at Columbia School of Journalism
Click HERE for several ways to watch this documentary online, including Amazon Prime for free.
Fiddler: A Miracle of Miracles is the first in-depth documentary film that chronicles the story of Fiddler On The Roof, exploring the unexpected richness of its themes as well as its long reach across time and cultures. Director Max Lewkowicz & Starring Lin Manuel Miranda. (2012) 96 min, PG-13
For our online Membership and Payment Form, please CLICK HERE.
To pay for your child(ren)'s school tuition, please CLICK HERE.
---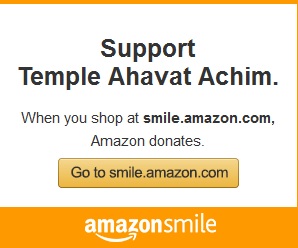 ---
Mon, January 25 2021 12 Shevat 5781