WEEKLY
Services
Thursdays at 11 am: Torah Study with Rabbi Lewis
REGISTER TO JOIN TORAH STUDY ON ZOOM
Saturdays at 9:00 am: Shabbat Service
REGISTER TO JOIN SHABBAT MINYAN ON ZOOM
Sundays at 9:00am: Minyan service
REGISTER TO JOIN SUNDAY MINYAN ON ZOOM
Access electronic versions of the siddurim here.
This Week's Torah Portion
Parashat Vayiggash
3rd Triennial Genesis 46:28-47:27
Read the Portion on Sefaria.org - you can click a verse for commentary
Page 283 in Etz Hayim
YAHRZEITS: Shabbat 12/11/2021 - Friday 12/17/2021
____________________________________
____________________________________


NEWS & Upcoming events
KABBALAT SHABBAT

Friday, December 17, 6:30 pm
In-person and on Zoom
Join Rabbi Lewis, Abigale Reisman, and the TAA Band for a joyful Kabbalat Shabbat December 17th at 6:30 pm in the TAA sanctuary. Everyone who wishes to attend in-person must register here and provide proof of vaccination to Jasmine (email a scan or photo of vaccination card).
REGISTER TO ATTEND IN PERSON
REGISTER TO JOIN ON ZOOM
---
PJ LIBRARY JEWISH HOLIDAYS FOR LITTLE HANDS AT TAA
One Sunday/month: January 9, 10:30 am
Stories, songs, snacks and a special art project around Jewish holidays with Expert Bubbies, Zaydes, Imas and Abbas from our community! Children under 5 and their caregivers welcome.
Membership, Support & Resources
---
---
---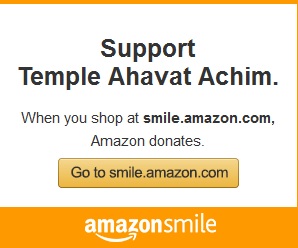 ---
---
---
Resources from the Lappin Foundation:
PJ Library and PJ Our Way
The free Jewish book-of-the-month-clubs for children ages newborn – 12.
Rekindle

Shabbat

When a family signs-up for Rekindle Shabbat, they receive everything that they need to celebrate Shabbat in their home:

♦ FREE, delicious fully-cooked Shabbat meals on Fridays – 1/14/22; 3/4/22 & 5/6/22
♦ A beautiful Shabbat kit (for new families) with Shabbat candles and candlesticks, challah cover, wine cup, tzedakah box, and more
♦ Educational video about Shabbat home rituals for parents who are new to the program
---
Jewish Family & Children's Service
JF&CS provides vital human services to help individuals and families successfully navigate transitions and overcome challenges. Their clients include new parents and their children; older adults and family caregivers; children and adults with disabilities; and people experiencing poverty, hunger, or domestic abuse.
Wed, December 8 2021 4 Tevet 5782