High Holidays
Weekly Services
Thursdays at 11 am: Torah Study with Rabbi Kudan
REGISTER TO JOIN TORAH STUDY ON ZOOM
Saturdays at 9:00 am: Shabbat Service In-Person & On Zoom
REGISTER TO JOIN SHABBAT MINYAN ON ZOOM
Sundays at 9:00 am: Minyan Service Zoom Only
REGISTER TO JOIN SUNDAY MINYAN ON ZOOM
Access electronic versions of the siddurim here.
This Week's Torah Portion
Parashat Bo
1st Triennial Exodus 10:1 - 11:1
Read the Portion on Sefaria.org - click a verse for commentary
PDF of Reading in Etz Hayim (Page 374)
YAHRZEITS: Shabbat 01/28/2022 - Friday 02/03/2022
---
___________________________________


---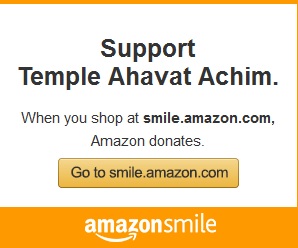 NEWS & Upcoming events
Save the Date for a Weekend with Cantor Tasat!
Friday, February 10th to Sunday, February 12th
Please RSVP and register for Zoom to help the Temple plan!
---
Koffee with Kudan
February 14th at 12
Tue, January 31 2023 9 Shevat 5783