COVID-19 UPDATE
We have updated our COVID Protocols for members, guests and hosts as of September 5, 2022.
TAA High Holiday Schedule
HIGH HOLIDAYS
Join TAA for the
High Holy Days!
Full details for registration and logistics
Please register in advance:
- REGISTER FOR IN-PERSON SERVICES
- REGISTER FOR NON-SERVICE EVENTS

Saturday, October 1st
9 am Service for Shabbat Shuva (No registration necessary)
Sunday, October 2nd
9 am Minyan (No registration necessary)
10 am Memorial Service at Mt. Jacob Cemetery (in-person only)
Tuesday, October 4th KOL NIDRE
6:30 pm Services Begin
Wednesday, October 5th YOM KIPPUR
9 am Services Begin
10 am Children's Service
10:45 am Yizkor
5:30 pm Mincha, Neila Service
7:00 pm Shofar, Ma'ariv, Havdalah
Community Break Fast (in-person only)
---
Weekly Services
Thursdays at 11 am: Torah Study with Rabbi Kudan
BEGINNING JULY 7, 2022
REGISTER TO JOIN TORAH STUDY ON ZOOM
Saturdays at 9:00 am: Shabbat Service In-Person & On Zoom
REGISTER TO JOIN SHABBAT MINYAN ON ZOOM
Sundays at 9:00 am: Minyan Service Zoom Only
REGISTER TO JOIN SUNDAY MINYAN ON ZOOM
PLEASE NOTE: SUNDAY MINYAN WILL RESUME IN-PERSON (HYBRID) THIS SUNDAY, 9/11.
Access electronic versions of the siddurim here.
This Week's Torah Portion
Parashat Vayelekh / Shabbat Shuva
3rd Triennial Deuteronomy 31:1–30
Read the Portion on Sefaria.org - you can click a verse for commentary
PDF of Reading in Etz Hayim (Page 1173)
YAHRZEITS: Shabbat 10/1/2022 - Friday 10/7/2022
___________________________________
___________________________________


Membership, Support & Resources
---
---
---
---

---

---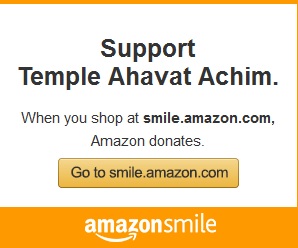 ---
---
Resources from the Lappin Foundation:
PJ Library and PJ Our Way
The free Jewish book-of-the-month-clubs for children ages newborn – 12.
---
Jewish Family & Children's Service
JF&CS provides vital human services to help individuals and families successfully navigate transitions and overcome challenges. Their clients include new parents and their children; older adults and family caregivers; children and adults with disabilities; and people experiencing poverty, hunger, or domestic abuse.
Wed, September 28 2022 3 Tishrei 5783