COVID-19 UPDATE
Due to the current surge in COVID cases we will take a pause from in-person gathering for services and Torah study for the next week.
The Sylvia Cohen Religious School will continue to meet in person on Sunday, Jan. 30.
Members and guests attending events: Please review our Covid-19 protocols.
Members leading events, meetings, or any other gathering: Please review our host guidelines.
WEEKLY
Services
All services and Torah study will be online only through Jan. 30.
Thursdays at 11 am: Torah Study with Rabbi Lewis
REGISTER TO JOIN TORAH STUDY ON ZOOM
Saturdays at 9:00 am: Shabbat Service
REGISTER TO JOIN SHABBAT MINYAN ON ZOOM
Sundays at 9:00am: Minyan service
REGISTER TO JOIN SUNDAY MINYAN ON ZOOM
Access electronic versions of the siddurim here.
This Week's Torah Portion
Parashat Mishpatim / Shabbat Mevarekhim haHodesh
3rd Triennial Exodus 23:20-24:18
Read the Portion on Sefaria.org - you can click a verse for commentary
PDF of reading in Etz Hayim (Page 474)
YAHRZEITS: Shabbat 1/29/2022 - Friday 2/4/2022
____________________________________
____________________________________


NEWS & Upcoming events
FINAL DAYS TO TAKE THE RABBI SEARCH SURVEY!
We've been so impressed. 150 of you have taken the congregational survey to tell us the qualities and skills you value in a rabbi. Wow.
For you pressure-prompted people waiting for a final call to take the survey, this is it! Please take it by MIDNIGHT Thursday, Jan 27.
Thank you,
Rich and Bo and the Search Committee
---
KABBALAT SHABBAT
Friday, February 4, 6:30 pm
Join Rabbi Lewis and Abigale Reisman to celebrate a joyful musical Shabbat.
---
PJ LIBRARY JEWISH HOLIDAYS FOR LITTLE HANDS AT TAA
Sunday, February 6. 10:30 am
Stories, songs, snacks and a special art project around Jewish holidays with Expert Bubbies, Zaydes, Imas and Abbas from our community! Children under 5 and their caregivers welcome.
---
APPLE ROSE TART COOKING CLASS WITH JANET CLINE
Sunday, February 20, 12 pm, Zoom
Learn to make this impressive dessert as you cook along with TAA's culinary expert, Janet Cline.
Membership, Support & Resources
---
---
---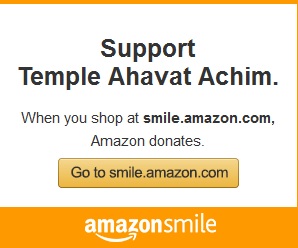 ---
---
---
Resources from the Lappin Foundation:
PJ Library and PJ Our Way
The free Jewish book-of-the-month-clubs for children ages newborn – 12.
Rekindle

Shabbat

When a family signs-up for Rekindle Shabbat, they receive everything that they need to celebrate Shabbat in their home:

♦ FREE, delicious fully-cooked Shabbat meals on Fridays – 1/14/22; 3/4/22 & 5/6/22
♦ A beautiful Shabbat kit (for new families) with Shabbat candles and candlesticks, challah cover, wine cup, tzedakah box, and more
♦ Educational video about Shabbat home rituals for parents who are new to the program
---
Jewish Family & Children's Service
JF&CS provides vital human services to help individuals and families successfully navigate transitions and overcome challenges. Their clients include new parents and their children; older adults and family caregivers; children and adults with disabilities; and people experiencing poverty, hunger, or domestic abuse.
Thu, January 27 2022 25 Shevat 5782