COVID-19 UPDATE
We remained closed until further notice due to the COVID-19 pandemic. Please see our "Events" and "News" sections below for any current Zoom offerings! We look forward to re-joining with you in person again soon! Stay healthy and safe.
Events
ZOOM OFFERINGS!
Thursdays at 11 am
ZOOM Torah Study with Rabbi Lewis
CLICK HERE TO REGISTER for this class
Weekly Torah and Haftarah Reading from Etz Hayim:
JULY 11: Pinchas
JULY 18: Matot-Masei
JULY 25: Devarim
---
Saturdays at 9:30 am
Shabbat Zervice
Please contact Natalia to register for this service.
---
Sundays at 8:45 am
Minyan Zervice
Please contact Natalia to register for this service.
We now have siddurim in an electronic format for your convenience! Click here.
---
Richard Huttner's ZOOM Jewish Humor Program
MONDAYS AT 11 AM!
Please sign-in prepared with a Jewish humorous story or joke that you would like to share. In round-robin fashion, everyone will get to present. Impromptu comments will be welcome!
Contact Natalia to obtain access to this Zoom event!
---
Learn to Make Rugelach!
A Zoom Class with Janet Cline
Friday, July 17th at 4 pm
News
---
TAA Gives Back!
Please join TAA in giving back to the community during this horrible pandemic.
We all know how people of all faiths came to support us financially and spiritually when our Temple burned down. And who can forget how many community members attended Friday night services after the horrific murders at the Tree of Life Synagogue in Pittsburgh.
So many people have stood up for us and now it is our turn.
We know that many of you are already contributing in many ways to help in your communities. In addition to donations already made from the synagogue's discretionary fund, we'd like to send thank-you notes and a gift (such as a gift card from a local, open coffee shop) to Mayors, Police & Fire Departments and Hospitals on Cape Ann. In addition, we want to continue to contribute to local agencies to help people most affected by the pandemic.
If you are interested in donating to this initiative, please send a check to the Rabbi's Discretionary account with "TAA Gives Back" in the memo line, or click here to donate online.
Click here to let us know if you have any ideas and want to work with us on this for the folks keeping us safe in your town.
---
WASH YOUR HANDS!
Cantor Bruce has written us his own handwashing song (in Ivrit no less) and you can listen to a preview of it!
Connect
To pay your Membership Commitment online, please Click Here.
To make a donation online, please Click Here.
---
TUNE IN!
CLICK HERE for our TAA WEEKLY NEWSLETTER
---
---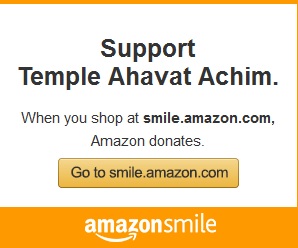 ---
Mon, July 13 2020 21 Tammuz 5780