COVID-19 UPDATE
We remained closed until further notice due to the COVID-19 pandemic. Please see our "Events" and "News" sections below for any current Zoom offerings! We look forward to re-joining with you in person again soon! Stay healthy and safe.
Events
ZOOM OFFERINGS!
Thursdays at 11 am: ZOOM Torah Study with Rabbi Lewis
CLICK HERE TO REGISTER for this class
Weekly Torah and Haftarah Reading from Etz Hayim:
AUGUST 15: Re'eh
AUGUST 22: Shoftim
AUGUST 29: Ki Tetzei
---
Saturdays at 9:30 am: Shabbat Zervice
Sundays at 8:45 am: Minyan Zervice
Please contact Natalia to register for these services!
We now have siddurim in an electronic format for your convenience! Click here.
---
Join us for a Zoom discussion of "Anne Frank Parallel Stories"
THURSDAY, AUGUST 20th at 7:30 PM
This is the movie we were planning to show at the Shalin Liu Performance Center right around the time when the coronavirus brought us to a halt. Some TAA members did see it at Shalin Liu. The movie is now available on Netflix or at your local library.
Please watch the movie on your own and join us for the discussion with Debbie Coltin, executive director of Lappin Foundation, Holocaust Educator and Temple member who will facilitate the discussion!
This program is free and everyone is welcome! We look forward to having you join us!
Any questions - please contact Miriam Pett or Beverly Bookin.
This virtual event is co-sponsored by Temple Ahavat Achim and Lappin Foundation (the event's Zoom host).
News
HIGH HOLIDAYS 2020
CLICK HERE for the announcement regarding this year's High Holidays at our Temple!
---

CLICK HERE for our HIGH HOLIDAY GREETINGS APPEAL!
---
CLICK HERE for the message from Jonathan R. Lang, Israel Bonds' Executive Director (New England Region)
Connect
For our online Membership and Payment Form, please CLICK HERE.
To pay for your child(ren)'s school tuition, please CLICK HERE.
---
TUNE IN!
CLICK HERE for our TAA WEEKLY NEWSLETTER
---
---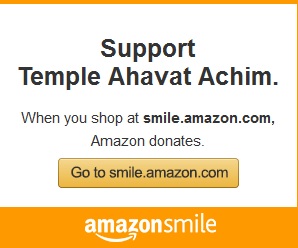 ---
Mon, August 10 2020 20 Av 5780