TAA Publications
For a small congregation, we have an impressive body of work!
Our Weekly Newsletter goes out every Tuesday via email (hard copies are also available by request). The latest issue can be found right on our Homepage.
For our Sylvia Cohen Religious School Newsletter, please click here.
"Our Best Recipes" is a delicious collection of beloved family recipes, some with anecdotes attached. Check out Mom's Stuffed Cabbage, Second Best Challah, and Moroccan Lemon Chicken. But why are the dessert recipes first?
Available at the TAA office. To learn more and to order your copy please contact the TAA office at 978.281.0739.
"The Jewish Community of Cape Ann: An Oral History"

by Sarah V. Dunlap, hardcover, 256 pp plus appendices, photos and index, ISBN 0-9667776-0-3, LC 98-88680.

Winner: 1999 Solomon Schechter Award

A team of four interviewers, led by oral historian Zelda Kaplan, taped over sixty sources: locals, summer people, and their descendants. Then author Sarah V. Dunlap (of the Gloucester Archives Committee) took this raw material - an enormous collection of first person accounts and of tales heard from elders, checked the stories against documentary sources, supplemented them with additional material from old newspapers and city directories and produced this remarkable book.

Available at the TAA office.
"Google the Kugel"

This is an entertaining interview of member, Abe Baron, by member Annette Duke. Fantastic photos, recipe, and an invitation to join the first TAA cooking class!
BOOKS BY TAA MEMBERS
Charlotte Gordon, The Woman Who Named God: Abraham's Dilemma and the Birth of Three Faiths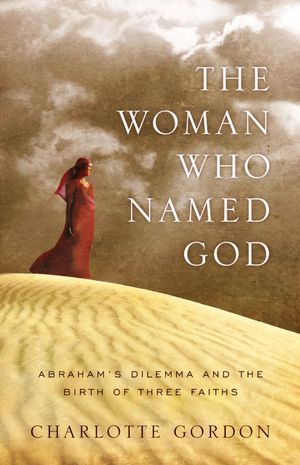 Review of The Woman Who Named God from Publishers Weekly

The story of Abraham, Hagar and Sarah stands at the threshold of the three great Western religions—Christianity, Judaism, Islam—although each appropriates the story differently. Although God's command of Abraham to sacrifice his son, Isaac, is an oft-told story, his expulsion of his concubine, Hagar, and the son he had by her, Ishmael, is often ignored. In this sometimes provocative, though often pedestrian, rereading of the Hagar story, Gordon (Mistress Bradstreet) gives new power to a woman often left in the shadows. Focusing on Hagar's vision of God in the desert (Genesis 16:13), Gordon argues that Hagar is a prophet and a mystic who names God El-Roi, or the God of my seeing. Because of her experience of God, Gordon argues, Hagar's relationship with God is one that Abraham might envy, for God offered Hagar clear and direct guidance, while God offered Abraham no clarity or guidance about his future but simply expected Abraham to obey. Although her prose is often plodding, Gordon provides some glimpses of the power of Hagar's story for modern religions. (July)
Copyright © Reed Business Information, a division of Reed Elsevier Inc. All rights reserved.
Charlotte Gordon, Mistress Bradstreet: The Untold Life of America's First Poet
Review of Mistress Bradstreet from Publishers Weekly

When Anne Bradstreet (1612?-1672) published her first book of poetry, The Tenth Muse, in 1650, she called it the "ill-formed offspring of my feeble brain." Yet, as poet Gordon (Two Girls on a Raft) demonstrates in this plodding and unilluminating biography, Bradstreet uttered those words more out of self-defense than regret. From her adolescence to the publication of her book, the Puritan poet viewed her work as a vocation that enabled her to worship God in vivid homespun images and to express sometimes complex theological ideas in plain language. Gordon depicts Bradstreet as a woman of her time, required to submit to her father and husband in religious and social matters. Gordon demonstrates that Bradstreet nevertheless benefited from the privileges of a literary education. Her family's social and religious circle included the most important figures of the early 17th century, from John Winthrop to Roger Williams. While her book was very popular at its publication, Bradstreet's reputation waned after the Civil War, to be recovered in the 20th century by her influence on poets such as Anne Sexton and John Berryman. Regrettably, Gordon's wearisome focus on the well-known facts of Bradstreet's upbringing leaves little room for a significant exploration of her poetic life and works. 8 pages of b&w illus. not seen by PW.
Copyright © Reed Business Information, a division of Reed Elsevier Inc. All rights reserved.
Review of Good Eggs From Publishers Weekly

First-time graphic novel creator Potts offers readers a sprawling and lovable memoir about her and her husband's attempts to become parents. Documenting travails with insurance companies, doctors, family members, and her own body, she shows us the down and dirty details with warmth and humor. While the quest for parenthood structures the book, Potts makes plenty of detours into her past with tales of organizing uncooperative union workers in Texas; learning Spanish and trying her darndest to mix with workers in Mexico; experiencing paralyzing depression back at her parents' home in Martha's Vineyard. Potts also writes about her discovery and exploration of her faith. At one point, considering becoming a rabbi, she visits several rabbis; the encounters are funny and poignant and help her along the path of figuring out what truly matters to her. The loopy minutiae of her drawings, in which bodily functions are helpfully anthropomorphized, household pets project personalities as strong as those of the humans around them, and characters crowd the pages in a friendly cacophony of stories, is equally absorbing. Good Eggs joins other graphic novel memoirs about women's lives, like Persepolis and Carol Tyler's You'll Never Know; a wonderfully told and deeply human story. (Oct.) (c)
Copyright © Reed Business Information, a division of Reed Elsevier Inc. All rights reserved.
Miriam Weinstein, The Surprising Power of Family Meals: How Eating Together Makes Us Smarter, Stronger, Healthier and Happier

Review From Booklist

In today's fast-paced environment, finding the time to sit down to a family supper challenges the most dedicated parent. Everyone has commitments to jobs, school, sports, and other activities. These centripetal forces work against both the family and its members. Weinstein argues that families who conscientiously set aside time to eat together and make this practice the rule rather than the exception derive significant benefits from the outwardly inconsequential practice. Studies have shown that families who have supper (her preferred term for the evening meal) together raise -better-adjusted children who avoid drug use, teen pregnancies, and eating disorders. For those who lack the inspiration to initiate such a family program, Weinstein offers advice on scheduling, balancing obligations, making the occasion productive, and putting everyone at ease. She cites examples of families who make dining together a habit, remarking on improvements in social manners and awareness in children. Careful not to overstate the benefits of the family supper, Weinstein makes this practice attractive and attainable for everyone. Mark Knoblauch.
Anna Solomon, The Little Bride
Review from Amazon.com

When 16-year-old Minna Losk journeys from Odessa to America as a mail-order bride, she dreams of a young, wealthy husband, a handsome townhouse, and freedom from physical labor and pogroms. But her husband Max turns out to be twice her age, rigidly Orthodox, and living in a one-room sod hut in South Dakota with his two teenage sons. The country is desolate, the work treacherous. Most troubling, Minna finds herself increasingly attracted to her older stepson. As a brutal winter closes in, the family's limits are tested, and Minna, drawing on strengths she barely knows she has, is forced to confront her despair, as well as her desire.
Miriam Weinstein, Yiddish: A Nation of Words
Review from Publishers Weekly

"How did a language that cursed and crooned for a thousand years fade in the course of one little lifetime?" asks freelance journalist Weinstein. Her engaging, elegiac popular history fills a gap between more academic tomes and lexicography … la Leo Rosten. She traces the language's roots in German lands and in Poland, then sketches Yiddish-drenched shtetl life, drawing on the writing of Israel Joshua Singer and Isaac Bashevis Singer, before describing how Yiddish both influenced and was shaped by two late-19th-century movements, Bundism and Zionism. In the Soviet Union, Yiddish garnered its first recognition as an official language only to be constrained to Communist expression. Pre-Soviet Yiddish literature, therefore, was not to be found in schools. In Israel, Weinstein reflects sadly, the fervor for Hebrew led pioneers to reject Yiddish with contempt. Early 20th-century New York boasted a wide variety of Yiddish schools and radio stations, yet the urge to assimilate led Jews to "squander" their national treasure. After half the world's Yiddish speakers died in the Holocaust, Yiddish has survived mostly thanks to the Hasidim who emigrated to America and elsewhere and built large families. The language has made some recent gains in America thanks to the 1980s klezmer revival and the upstart National Yiddish Book Center but serves more as linguistic influence than common tongue, the author concludes. While not comprehensive, this evocative, informative and accessible book should perform solidly on the Jewish book circuit. 16 pages of photos. Copyright 2001 Cahners Business Information, Inc.

Miriam Weinstein, Prophets and Dreamers: A Selection of Great Yiddish Literature

Review from Library Journal

Though small, this collection of stories and verse contains the essence of Yiddish literature. Edited and introduced with a sure hand by Weinstein (Yiddish: A Nation of Words), the selections range from Yitzhak Leib Peretz's "Three Gifts," which shows extraordinary insight into the Jewish soul, to Shimon An-ski's wonderful "Mendle Turk" and Isaac Bashevis Singer's "The Bus," a tour de force of love, lust, and mystic adventure in the guise of the mundane. Ghetto poet Morris Rosenfeld, modernist Yankev Glatshteyn, and World War II partisan Abraham Sutzkever represent Yiddish poetry, and a group of Yiddish folk songs is included as well. The collection ends with Hirsh Gilke's "We Are Here"-known also as the "Song of the Partisans," a fitting end to this excellent volume. Highly recommended for Jewish studies and literature collections.
Gene Shaw, NYPL
Copyright 2002 Reed Business Information, Inc.
Fri, December 1 2023
18 Kislev 5784
Fri, December 1 2023 18 Kislev 5784